What are the most critical safety rules during courier work? Whether you are an experienced courier or just starting in the delivery industry, safety should always be your top priority. In this article, we will discuss the essential safety guidelines every courier should adhere to, ensuring a safe work environment for oneself and others. 
PROTECTIVE GEAR 
The foremost element in ensuring safety during courier work is proper protective equipment. Remember, delivering packages while biking or motorcycling can pose risks. Therefore, always wear a protective helmet and suitable reflective markings to enhance your visibility on the road. Ensure that protective gear is always in good condition and regularly inspected for potential damage. 
KNOWLEDGE OF TRAFFIC RULES 
Being a courier means delivering packages timely. Regardless of your mode of transport – be it a bicycle, motorcycle or car it's vital to strictly adhere to traffic rules. Familiarity with right-of-way rules, traffic signals and speed limits is essential to prevent accidents and ensure the safety of oneself and other road users. 
PROPER PACKAGE HANDLING 
Dealing with various packages of different shapes and sizes is common in courier work. To ensure safe transportation it's crucial to pack them appropriately. Ensure the package is adequately secured to prevent potential damage during transit. If the package is fragile consider using additional protective materials such as foam or bubble wrap to avoid potential damage en route. 
FAST AND ACCURATE DELIVERY 
Speed and precision are key in the courier industry. However, never compromise safety merely to deliver a package faster. Remember, your health and safety are paramount. Always adjust your speed according to road conditions and exercise caution during maneuvers to avoid dangerous situations.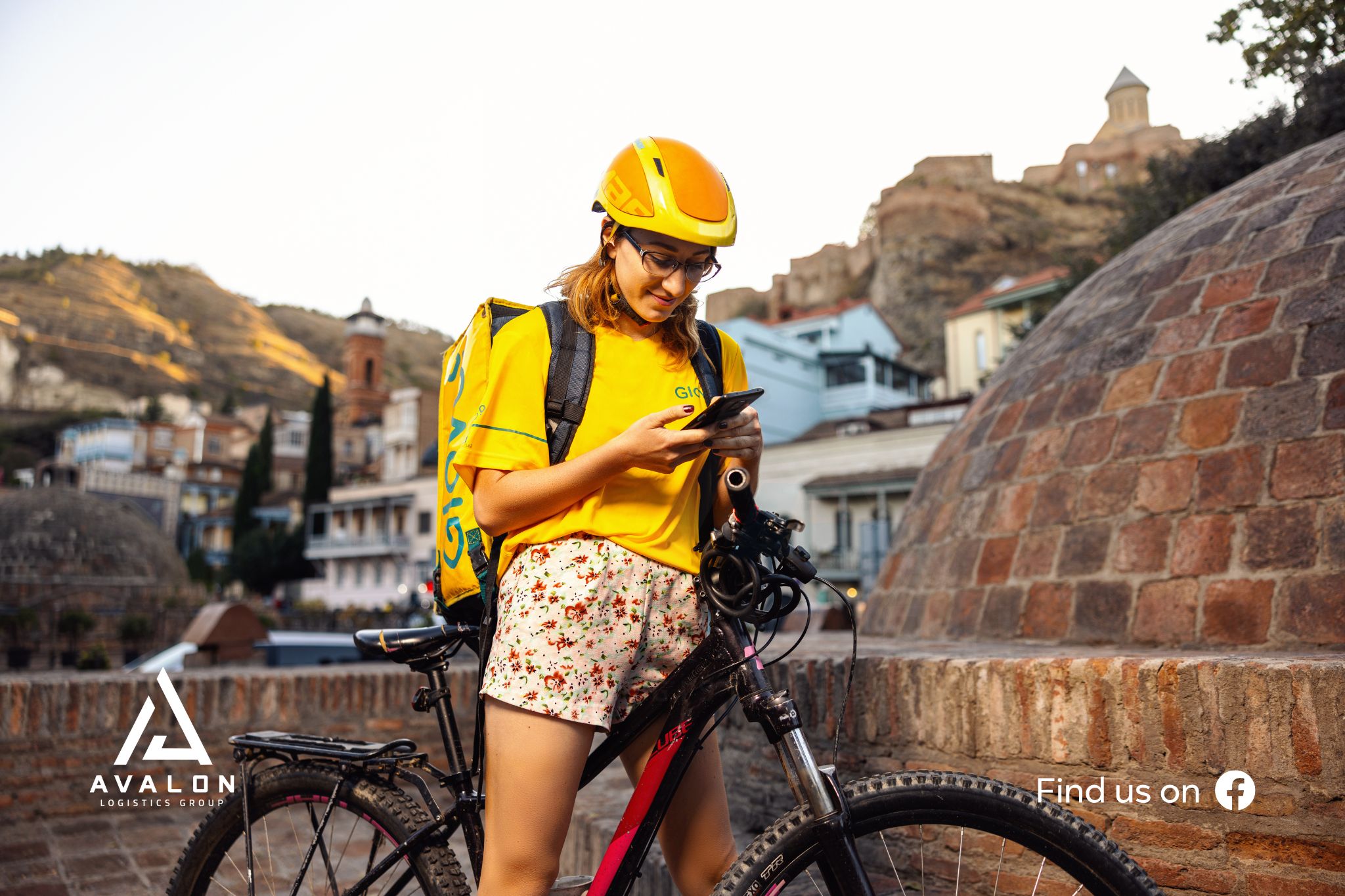 PERSONAL SAFETY 
Particularly when delivering during evening hours or in less frequented locations it's vital to be cautious and prioritize personal safety. Here are some guidelines to bear in mind: 
Always carry a mobile phone with a charged battery. This ensures you can contact the courier company or report an emergency when needed. 
Stay aware of your surroundings. If you notice suspicious individuals or situations avoid confrontations and focus on your safety. If you feel threatened immediately contact the appropriate services. 
Plan your delivery routes and try to avoid areas known for high crime rates. If possible use GPS applications to help you find the safest routes. 
For nighttime deliveries strive to be visible to other road users. Wearing a reflective vest or clothing with reflective elements increases your visibility helping to avoid hazardous situations. 
Summary
Courier work can be exciting and rewarding but remember that safety should always come first. Whether you work for Bolt Food, Uber Eats, Glovo or Jush adhering to safety rules is essential for providing a secure work environment for yourself and others. Equip yourself with the right protective gear, be well-versed in traffic regulations, ensure proper package handling and remain vigilant during deliveries. We encourage you to join the courier community!