Glovo Home Delivery: In today's fast-paced life, full of responsibilities and a lack of free time, many people are starting to appreciate the convenience and comfort of having various products delivered directly to their doorstep. In response to these needs, an innovative delivery service called Glovo has emerged, gaining popularity worldwide and now available in Poland. Utilizing advanced technology, Glovo offers fast and efficient solutions for customers while opening new opportunities for couriers seeking flexible work schedules. Let's explore how door-to-door deliveries work within the Glovo service and the benefits they bring to all involved parties.
Remote Beginnings
Door-to-door delivery is not a new concept. For many years, customers have used various courier services to have packages delivered to a specified address. However, traditional courier companies often operate on a large scale and may not always provide express and flexible delivery within the customer's preferred timeframe. This is where Glovo comes in.
The Innovation Concept
Glovo is a modern platform that connects customers with local couriers to fulfill orders. Whether you need fresh groceries, medications, restaurant meals, or other products, Glovo allows you to place orders through an intuitive mobile application. Couriers, known as "glovers," receive notifications about new orders and have the option to accept them.
Flexibility for Couriers
One of Glovo's significant advantages for couriers is the flexibility of work. Glovers can work from anywhere and at any time, as long as they are available in the area they operate. This is an ideal solution for those seeking additional income or wanting control over their schedules. Thanks to Glovo, they can deliver orders on their own convenient schedule, making this work attractive to many individuals.
Benefits for Customers
Glovo's door-to-door delivery offers numerous benefits for customers. Firstly, it saves time. Instead of spending hours shopping or waiting for a delivery, customers can place orders through the Glovo app and enjoy having all necessary products delivered without leaving home. Secondly, Glovo provides customers access to a wide range of products. Through collaborations with various local shops and restaurants, Glovo can fulfill practically every customer's need, from fresh groceries to favorite dishes from local restaurants.
Environmental Aspects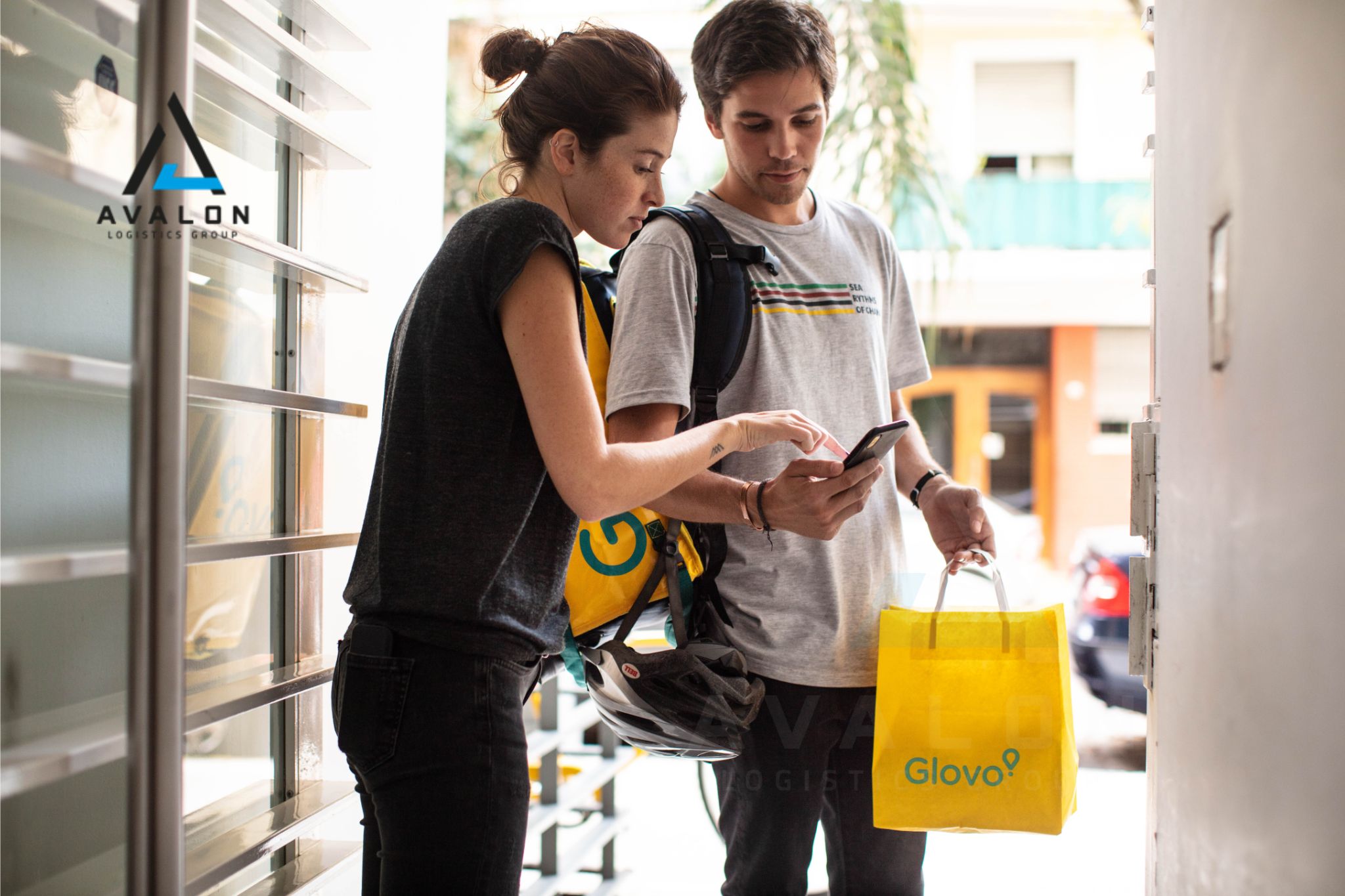 In addition to its convenience and flexibility, Glovo also focuses on environmental protection. By combining orders from different stores in one delivery, Glovo contributes to reducing the number of individual cars on the roads. Additionally, the company plans to introduce a fleet of electric delivery vehicles, further decreasing CO2 emissions and air pollution.
Summary
Glovo, an innovative delivery service, brings convenience and comfort to customers who want access to various products without leaving home. With a flexible work schedule, couriers have the opportunity to find additional income or manage their time efficiently. Collaborating with Glovo benefits both customers, saving time and providing access to a wide range of products, and the environment, with a reduction in CO2 emissions. If you're looking for flexible work schedules and the opportunity to collaborate with a dynamic delivery platform, Glovo is the ideal solution for you. Join the community of glovers and enjoy the benefits that door-to-door delivery brings!