Benefits of Working with FREENOW: Working in the transportation industry is certainly not for everyone. It requires flexibility, the ability to handle various situations, and a willingness to work unconventional hours. However, if you're a passionate driver seeking new development opportunities, working with the FREENOW app might be just what you need. FREENOW is one of the leading mobility platforms in Poland, offering a wide range of benefits for both drivers and passengers.
Long-term work in the transportation industry can often be monotonous and routine, but with FREENOW, you can change that perspective. This app allows drivers to flexibly manage their work hours, meaning you can work when it suits you. There are no rigid working hours or lengthy contracts. This flexibility allows you to tailor your schedule to your individual needs and see the benefits it brings.
Benefits of Working with FREENOW
One of the biggest advantages of working with FREENOW is the opportunity to generate additional income. Drivers using this app can expect stable and attractive earnings. The multitude of available rides and the growing popularity of the app provide drivers with increasing earning opportunities. Additionally, there are various promotions and bonuses available, allowing drivers to further increase their income. Thanks to this, working with FREENOW can be not only satisfying but also financially rewarding.
Working with FREENOW also offers certainty and safety. Drivers using this app have access to special features, such as passenger ratings, which help avoid unpleasant situations and choose only those who are reliable and courteous. Additionally, the app provides information about the route and destination points, helping to avoid getting lost and saving time. For many drivers, working with FREENOW provides a sense of security and confidence, which is crucial in the transportation industry.
Another benefit of working with FREENOW is the opportunity to meet new people and explore new places. As a driver, you have the chance to interact with various passengers, providing an excellent opportunity to build connections, exchange experiences, and broaden your horizons. Working with FREENOW allows for building relationships with different individuals and can be not only a source of income but also a source of interesting and inspiring experiences.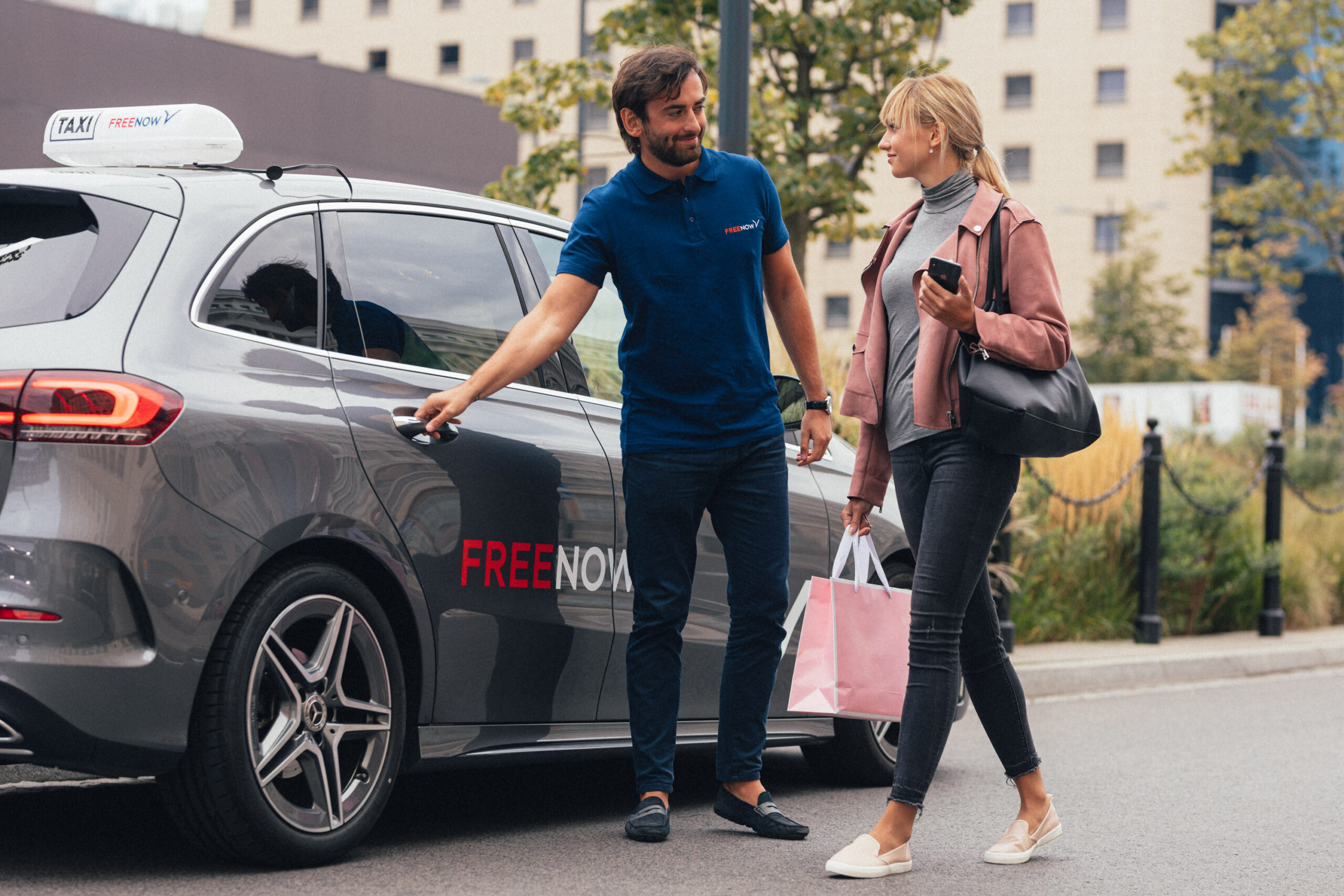 Summary
Working with the FREENOW app can bring many benefits to drivers. A flexible work schedule, attractive earnings, a sense of security, and the opportunity to meet new people are just a few of them. For those seeking new development opportunities and wanting more control over their time and finances, FREENOW is an excellent option. If you're a passionate driver, we encourage you to consider working for this app and joining the growing FREENOW community. It could be the step that improves your professional life.
Working with FREENOW is also a chance for skill development and gaining valuable professional experience. The app offers access to various training sessions and educational materials that help drivers improve their skills in passenger service and vehicle operation. You can gain valuable tips on effective time management, customer communication techniques, and safe driving. All of this contributes to professional development and the opportunity to build a solid professional portfolio.
Drivers working with FREENOW also have access to technical and administrative support. In case of any problems or questions, you can always rely on the customer support team, which operates 24/7. This means you don't have to worry about solving difficulties on your own. You can focus on doing your job, knowing that you have support whenever you need it.
Working with FREENOW also provides an opportunity for self-realization. You can be your own boss and manage your professional career. You no longer have to depend on traditional employers or their requirements. With FREENOW, you have greater freedom and control over your work. You can decide how many hours you want to dedicate to work, which routes you want to service, and what vehicles to use. This allows for greater flexibility and adapting work to your lifestyle.